PhillyCHI is pleased to welcome David Cooksey as he presents 'The User Experience of User Experience' at the William Way Community Center.
The User Experience of User Experience
Thursday, February 24th 2011
6:00PM – 8:00PM (Social time and announcements from 6:00-6:45PM)
Hosted at The William Way Community Center
The User Experience of User Experience
Have you ever labored on a design only to see it not implemented or changed so drastically that it's not really the design you crafted anymore? Have you ever felt confined to discrete portions of the design projects, completely left out of decision making?
If so, you're not alone.
As designers of experiences, we spend our time thinking about users. We research them and their environments. We forge strategies centered on their needs and desires. And we create designs with their tasks and goals in mind. And that's how it should be.
But what about finding better ways to work with clients and colleagues? Have you ever wondered what the quality of experience is like for them in working with you to create those experiences?
In this presentation we will discuss the attitudes and approaches that enable an active role in engaging clients and colleagues. Approaches that will not only make their experience in working with us better, but ultimately ensure better products and services for the user.
We will also discuss:
– the privileged role of documentation and the virtues of leaving wireframes behind
– the double-edged sword of expertise
– the benefits of being perceived as an advisor and not simply as a service provider
– and tips and hacks for designing with clients and not just for clients
This presentation and discussion is for anyone who would like their user experience work to have more influence with their clients and colleagues. It will also be a good time for folks needing a little inspiration for their design practices. Examples and explanations from consulting services and design thinking will be given freely.
---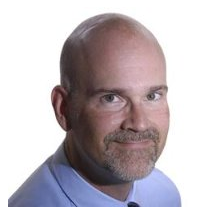 About Our Speaker
Dave Cooksey is Founder and Principal at saturdave, a user experience / information architecture consultancy based in the City of Brotherly Love specializing in site strategy, information architecture, user research, and taxonomy design.
Dave is a proud member of PhillyCHI, the Philadelphia region's chapter of the ACM's interest group on Human-Computer Interaction (SIG-CHI) and the Information Architecture Institute (IAI).
Contact Dave at
saturdave.com
or follow him on Twitter @saturdave.